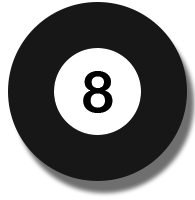 About
This website was started in 2016 to give beginner players a place where they can learn how to play pool via premade courses. Basic Billiards is built and tested in the Boston area and some of the instructional videos are filmed at a local poolhall in the Boston area as well.
Basic Billiards's aim is to help educate beginner to intermediate pool players to become better at the game of pool. We try to create the best videos, images, and articles that we can to make it easy for our users to learn.
One of our main goals is to make sure all of this content is able to be accessed for free and without ads. We think this information should be available to anyone who wants to learn pool. We also hate ads… a lot, so you'll never see any ads on this site for other websites independent products.
We are continually trying to improve upon what we have to offer you the best instruction possible. If there is something that you think can be improved or if there is a question that we haven't answered, please let us know and we will do our best to change that for you!